Fix Problems with GutterShutter
Our gutter company in Cincinnati created the GutterShutter system as a way to eliminate most of the common issues homeowners experience with their gutters. There are many different symptoms that may indicate your gutters are failing. In order to prevent clogged gutters and leaks, contact our Cincinnati based professional gutter company as soon as you start to notice an issue that can't be taken care of with a standard cleaning. Some of the issues addressed by the GutterShutter system include: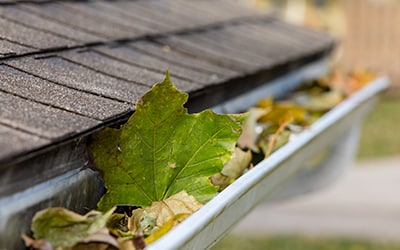 Clogging
While regular cleanings can help with clogged, dirty gutters, they don't address the root cause of the problem. Uncovered gutters will always have issues with clogging because the trough is left open for leaves, twigs, and other debris. Birds and other animals may even try to make their homes in your gutters without regular cleaning! If you are experiencing any of these issues, contact our Cincinnati based gutter company. GutterShutter's fully covered system solves the clogging issue for good thanks to our perforated flow reducing hood.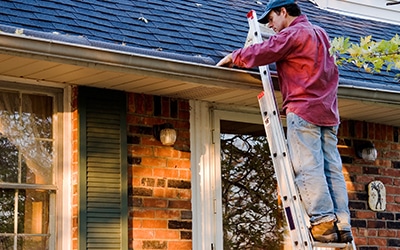 Impact Damage
Standard open trough gutters are easily bent or damaged. Large fallen branches or even a poorly placed ladder can cause damage to your gutters. Because our system is made with the thickest aluminum available on the market for residential gutters, GutterShutter can hold its own when something large makes an impact.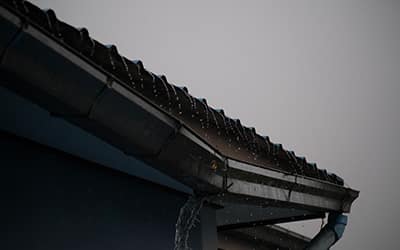 Leaking at the Seams
Most gutters are comprised of multiple pieces which are screwed together and sealed upon installation. Over years of heavy rains and lack of cleanings, that seal will start to break down, and water may start leaking from those areas. This can lead to rust or even holes forming if left unattended. Our Cincinnati based gutter company provides a system that is entirely seamless, which mitigates the risk of leaks appearing.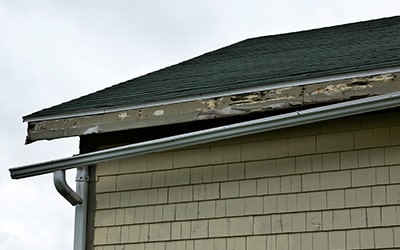 Pulling Away from Fascia
When water escapes behind your home's gutters, it will start to seep into the wooden fascia board to which it's attached. Over time, this will lead to mold growth and mildew, and the wet wood will lose its strength and ability to uphold your gutters. Our proprietary high-back trough covers the entirety of the fascia board, leaving no space for water to seep in and destroy the wood.
Contact GutterShutter for a FREE Inspection
Looking for a gutter system that outperforms the ordinary? Contact our GutterShutter replacement company in Cincinnati today! We offer gutter cover installation services with the purchase of our product.