GutterShutter Tri State – Colors
Are you looking to improve the quality of your home's gutter system while also upgrading its curb appeal? If so, ask us about the colored gutters that we offer Cincinnati homeowners! At GutterShutter Tri State, we've made sure to give our GutterShutter Systems the most aesthetically pleasing looks possible and in a variety of colors to make them perfect for any home. Gutters may not be top of mind when upgrading the aesthetic appeal of a house's exterior, but the look and style of your gutters truly can make an impact. Our company in Cincinnati offers leaf guards for gutters that are designed to take your home's visual appeal to the next level, no matter what your home looks like. Take a look at our GutterShutter System colorway to choose the perfect color match for your home. All of our color options are specifically designed to serve as trim and the perfect accent to your home's existing color scheme.
Whether you're looking to add a pop of color to your home or just find a color that further complements your home's subtle colors, our team in Cincinnati has colored gutter options we're sure you'll love. We're proud to offer a shade that fits any situation. Our designers have expertly selected a variety of colors for our GutterShutter Systems, colors that will match or blend with the colors of your home.
Not sure if you're ready to commit to upgrading your gutters? No problem at all. Reach out to our Cincinnati team to ask about our leaf guards for gutters. We'll get you started with a free estimate. Not sure what color would look best with your house's paint? We can offer you our expert opinion on that as well. At GutterShutter Tri State, your satisfaction is our top priority. For the best quality and visual appeal in your gutter system, come to GutterShutter Tri State!
Check out all the available colored gutters offered by our Cincinnati based company, and find the one that best fits your home's aesthetic!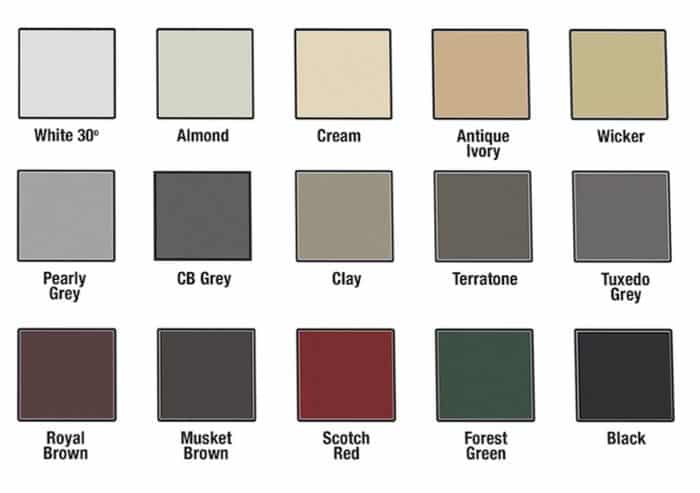 Contact GutterShutter for a FREE Inspection
Looking for a gutter system that outperforms the ordinary? Contact our GutterShutter replacement company in Cincinnati today! We offer gutter cover installation services with the purchase of our product.